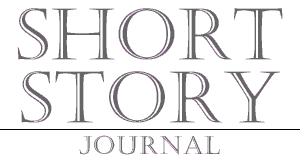 Welcome to the Short Story Journal website! Short Story is a joint effort between the University of Texas at Brownsville, the State University of New York-Oneonta, and Claflin University, located in Orangeburg, South Carolina.

Devoted to every aspect of the short story as a literary form, the journal has endeavored for ten years now to publish academic theories on the short story, interviews with authors, reviews of stories, and original works. Our goal is to promote awareness and discussion of this unique literary style, to expand the role of the short story in the academic world, and, most importantly, to encourage the creation of brand-new material. Thank you for visiting, and we hope that in these pages you may find whatever it takes to pique your interest and spark your talent!


---
Using This Website
This website is very easy to use. The eight buttons to the right and left will take you to their respective pages. Hold the mouse cursor over each button momentarily for a pop-up description of that link. More detailed information about each topic will be given when you visit its particular page. The large "H" within the circle at the top left of the screen will return you to this page (the Home page). Click on the two large gray banners in the top corners of the screen or on the "About Us" button for more information about the people and organizations behind the Journal and this website. Check below for text-formatted links. Thanks for participating!


---
Home - Current Issue - Previous Issues
Contest - Conference - Subscriptions
Submissions - Mailing List - Links
About Us

Site maintained by Paula Morell. Created by Jaie Claudet.
Some artwork by Art for the Web.
Click here to send comments and questions.
Advertise with Us!