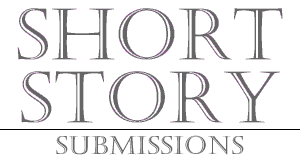 Short Story is published in the fall and in the spring. The Editors solicit manuscripts on every aspect of the short story, particularly those with a theoretical basis, as well as previously unpublished short stories, short stories in translation, book reviews, and interviews.


---

Guidelines for Submission

Submissions should not exceed 4000 words.

Please use endnotes rather than footnotes.

Contributors should follow the MLA Style Sheet, Fourth Edition.



E-Mail Submissions: All attached documents should be in the MS Word or Rich Text Format (.doc or .rtf).



Mail-In Submissions: All hard copies should be accompained by an electronic copy on a 3.5-inch diskette in the MS Word or Rich Text Format. All submissions must also be accompanied by a self-addressed stamped envelope. Stories can be sent to the following address: Short Story Journal, Submission for Publication, 1817 Marengo Street, New Orleans, LA, 70115.



Material not conforming to these guidelines will not be accepted for publication. All material accepted for publication becomes the property of Short Story Journal.

Send all inquiries regarding submission here.


---
Click here to return home.