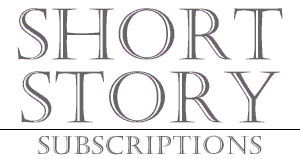 Short Story is published in the fall and in the spring.

Subscriptions are $10 annually; single issues are $5 each.



Click here if you would like to subscribe. Please be sure to include your complete name in the body of the message.

Please send all questions or concerns about ordering subscriptions here.


---
Click here to return home.